Photo illustration by Nicole Sroka
The two-story house with the white vinyl siding and concrete steps leading up to the door looks ordinary from the outside, but it isn't.
On the south side of Milwaukee, Wisconsin, sits the Courage House, Wisconsin's first licensed group home for housing displaced LGBTQ youth. Opened in 2019 by Courage MKE, a nonprofit dedicated to serving Wisconsin's LGBTQ community, the home can house up to five youth at a time.
Residents come from the child welfare system, homelessness and the juvenile justice system, said Brad Schlaikowski, Courage MKE co-founder. LGBTQ youth are overrepresented in both the homelessness and juvenile justice populations, statistics that can often be traced back to non-affirming families and runaway behavior.
An estimated 20% of kids in the juvenile justice system identify as LGBTQ, compared to only 4-6% of the general youth population. LGBTQ youth are also more than twice as likely to experience homelessness than their heterosexual peers.
In 2015, Schlaikowski founded Courage MKE with his husband Nick after they began fostering young girls who identified as LGBTQ and heard what they were going through.
"The stories that they were telling us of their experiences in shelters and group homes were horrible," Schlaikowski said. "One of the last ones that came to us … she literally had bloody patches in her head because the girls [at her group home] were pulling her hair out because she's bisexual."
The Schlaikowski's decided to hold a fundraiser for a Milwaukee homeless youth shelter and ended up raising almost $16,000. They kept the momentum going, and eventually received enough community support to buy the house.
"The community response [has been] overwhelmingly humbling," Schlaikowski said.
Just before the COVID-19 pandemic, Schlaikowski said Courage MKE was about to make an offer on a second house that was going to be a drop-in youth shelter. However, this was put on hold due to financial uncertainty, he said.
Inside, the house is decorated with calming grays and blues, with pops of rainbow here and there, said house supervisor Jenna Sterr.
Sterr, who has been at the house since April 2019, said she does everything she can to cultivate a family environment for the kids. On a typical day, she arrives in the morning to make breakfast and get them ready for school, and prior to COVID-19 she tried to get them out for weekend activities as often as possible.
One of the most important things for Sterr is to make sure each resident has someone in the house to look up to and share things with.
"I don't think there's one kid that has come into this house that I have not bonded with," Sterr said.
Because the Courage House staff's ultimate goal is to reunite each child with their parents, residents also participate in therapy sessions with their family.
The therapy sessions take place in a second building behind the house, which Schlaikowksi said makes things easier on the child.
"At least here, they're still kind of home," Schlaikowski said. "And so the family comes and they all meet in the back house … and it's completely private."
One of the most important things about the Courage House is that each child is free to be themselves, when they may not have had that opportunity before, Schlaikowski said.
"This is the first and only time in their life that they have been able to not worry about what someone's thinking about who they are and how they identify," Schlaikowski said. "My favorite part is when these kids just are able to … embrace who they are."
For everyone working and volunteering at the Courage House, leaving an impact on each child's life is a priority. Sterr recalled throwing a party for a resident's birthday, and the boy told her he had never had a birthday party before.
"It just kind of shocked me," Sterr said. "So we did all kinds of things for this resident … it was really just touching that all the other residents came together to make his birthday so special."
The children aren't the only ones that are impacted, Sterr said.
As a member of the LGBTQ community herself, Sterr said finding the Courage House filled a hole in her life.
"I 100% have found what I [was] missing," Sterr said. "I really love that I am able to be myself and be open and teach the kids that it's OK to be yourself and show them that you can be an adult and grow up and be who you are."
Source photo courtesy of Courage MKE.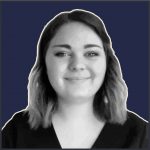 Jana Allen is a print journalism senior at Gaylord College of Journalism and Mass Communications at the University of Oklahoma. Originally from Muskogee, Oklahoma, Allen previously interned at The Oklahoman and worked as a reporter and assistant desk editor at the OU Daily, the university's independent student news organization. At The Daily, Allen has published several stories on university sexual harassment allegations and was awarded 1st and 2nd place in in-depth reporting from the Oklahoma Press Association in 2019. She also was a Society of Professional Journalists Mark of Excellence regional winner in 2019 and 2020.