Photo illustration by Michele Abercrombie
"Humanize My Hoodie" is a short statement with a complex meaning.
The Midwest-based clothing brand's co-founders Jason Sole and Andre Wright aim to destigmatize clothing trends that are associated with Black and brown individuals while also humanizing the person underneath the hoodie.
"The hoodie has been demonized for so long," Wright said. "Black people, we've been criminalized for so long."
Both men are fathers, husbands and outspoken leaders in their Midwestern communities. By combining their talents, passions and experiences as Black men in America, they say they are using their brand to have meaningful conversations about police brutality, racial inequality, combatting racism and how to be an ally to the Black community.
Both Sole and Wright say wearing their apparel helps them lead by example.
"We are being us, we are being free," Wright said. "And with us wearing these three words, it helps people resonate with the fact that we are just humans. Just humanize us, right here and right now."
Sole, a Chicago native and current Minneapolis resident, has many roles –– and hoodies. He is a criminal justice professor at Hamline University in Saint Paul, Minnesota, with the unique experience of being formerly incarcerated. He also serves as an activist and advocate for issues facing the Black community.
Humanize My Hoodie was born from a social media post in 2017.
"[The project] started with Jason making a post on Facebook saying how he was going to teach his next semester at Hamlin with a hoodie on. He hashtagged it #HumanizeMyHoodie and I gravitated to that because I saw what he was trying to do," Wright said.
The goal was to help his criminal justice students get more comfortable with Black men in hoodies while questioning their biases and preventing future officer-involved shootings, Sole said in his Facebook post. He surveyed his students at the beginning and end of their semester together to examine their reactions.
"A lot of them couldn't get past [me being] a Black man in a hoodie, especially somebody who was formerly incarcerated," Sole said. In the beginning, some students viewed his actions as disrespectful to the professionalism associated with academics.
The impact, however, was much greater in the end.
"When I first kicked off Humanize My Hoodie, they were just students in my class. Now they are protesting against police [brutality]. And that's a big shift," Sole said.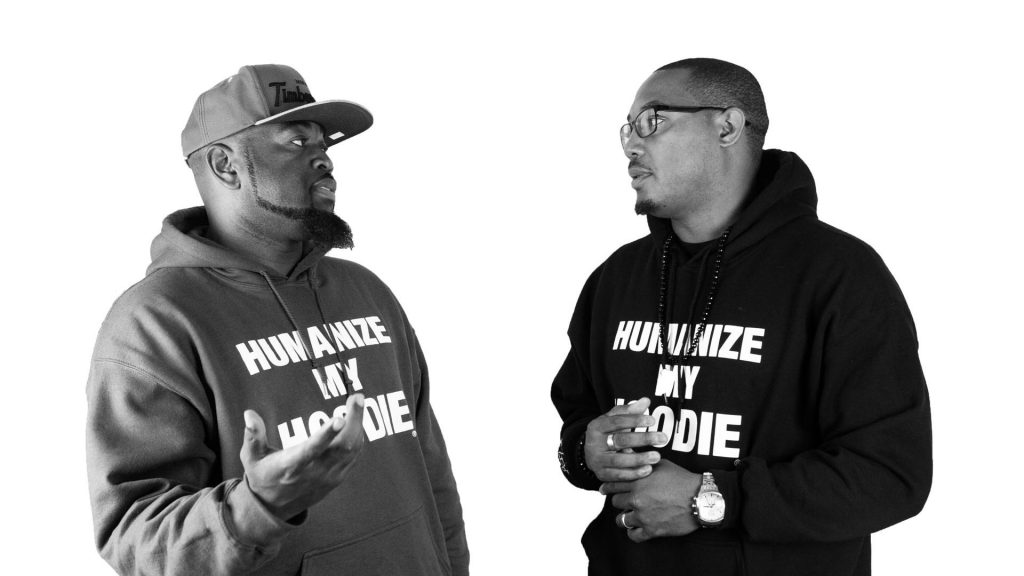 Wright and Sole officially teamed up in the summer of 2017 to create the Humanize My Hoodie brand.
"I was like, 'Man, if we put this together, I think we can change the world,'" Wright said.
Wright of Iowa City, Iowa, and raised in Waterloo, Iowa, is the creator of the fashion line Born Leaders United. He is also a community organizer and builder, a mentor and a businessman. Using his artistic background, he handles all apparel designs and marketing campaigns for Humanize My Hoodie.
Sole's academic background and Wright's artistry allows the duo to make unique statements through what they call fashion activism. Their workshops, apparel and virtual community conversations allows their followers to engage with the greater conversation.
Sole and Wright regularly host ally workshops, art exhibits and have walked in New York Fashion Week. They said these conversations continue to be relevant, especially with recent police brutality against Black Americans in the news.
They point to several recent examples like that of Breonna Taylor, who on May 13 was fatally shot eight times in her apartment by police officers while she was sleeping in Louisville, Kentucky. On May 25, George Floyd was killed in police custody in Minneapolis. On June 12, Rayshard Brooks was killed by an Atlanta police officer outside of a Wendy's. These events have sparked protests and riots across the U.S.
Racial disparities and overrepresentation are present at both the adult and juvenile levels of the U.S. justice system, especially for Black Americans, experts say. Black adults are 5.9 times as likely to be incarcerated than whites, according to a report by the Sentencing Project.
Black youth are five times more likely than white youth to be detained or committed to a facility, according to a report from the Sentencing Project.
Disparities are present in Sole's and Wright's states as well. In Iowa, Black youth have a 7.3 times higher rate of being held or jailed than white youth. In Minnesota, the rate is similarly stark with an 8.6 times higher rate.
"Wherever there are Black people, there are these struggles," Sole said.
Wright said these numbers reflect a longstanding practice of criminalizing and fearing Black Americans.
"It's important to have those conversations about Black individuals being seen as a threat to society," Wright said. "That's probably the most important work we could be doing right now."
Wright and Sole say they hope their personal strengths and their brand continue to add to the current national conversation.
"Because we are approaching this work from two different lenses, it allows us to be super effective," Sole said. "To be able to change hearts and minds is powerful."
Lead source photo courtesy of Jonah Terry/Humanize My Hoodie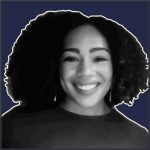 Mikhayla Hughes-Shaw is a recent graduate of the University of Iowa with a journalism and mass communication degree and a Critical Cultural Competence certificate. Originally from Rock Island, Illinois, she worked as a peer mentor for the University of Iowa School of Journalism, providing academic and social support to journalism majors. She was a news intern for KWWL-TV, in Waterloo, Iowa, and KWQC-TV in Davenport, Iowa, which covers the Quad Cities area of southeastern Iowa and northwestern Illinois. She serves as a co-host for "LOVE Girls the Podcast," designed to empower girls, in partnership with LOVE Girls Magazine and WVIK, an NPR station in the Quad Cities. Hughes-Shaw was Miss Iowa 2018.