Photo illustration by Michele Abercrombie
Because of jurisdictional rules, Native American youth make up more than half of all juvenile cases in federal court. But the federal justice system was never designed to process juveniles and "literally has no place to put them," according to an Obama-era report from the Indian Law and Order Commission.
"They are coming into a system that isn't built for juveniles, and then they make up about half of it," said Addie Rolnick, a law professor at the University of Nevada, Las Vegas and author of the 2016 report "Untangling the Web: Juvenile Justice in Indian Country."
Juveniles that are subject to state jurisdiction are only sent to federal court as a last resort, and juveniles represent less than 2% of cases in the federal system. Because of federal jurisdiction in much of Indian Country, however, Native American youth make up over 50% of juveniles in the federal system, Rolnick said.
"The federal system is designed to only handle a certain kind of kid and to push most of the kids into local courts," Rolnick said. "And then they have all these Native kids who don't get pushed into local courts."
A number of lawyers, tribal leaders and other advocates have been fighting to bring the issues of a "jurisdictional web" in Indian Country to the forefront. With tribal youth subject to prosecution in up to three different courts –– tribal, state and federal –– the solution isn't always an easy one.
"It's something that makes the question of how to fix things for them harder, because you have to fix at least a couple of different systems to make things better for any Native kid," Rolnick said.
The inconsistency of who handles crimes committed by Native Americans funneled an estimated 190 tribal children each year into custody of the Federal Bureau of Prisons between 1998-2008, according to a 2011 report from the Urban Institute Justice Policy Center.
The majority of those cases came from Indian Country districts under substantial federal jurisdiction, which include South Dakota, New Mexico and Montana, among others.
For the last 15 years, Rolnick has focused her research and advocacy on improving juvenile justice in Indian Country and for Native American youth in all parts of the country.
She testified before Congress in July 2015 and again in 2018 on improving federal policies and untangling the jurisdictional web in Indian Country, which she said "tends to undermine the authority of tribal governments and does not serve youth."
Jurisdiction in Indian Country has taken shape through decades of Supreme Court rulings and federal policy enactments, resulting in an "indefensible morass of complex, conflicting, and illogical commands," according to the Indian Law and Order Commission.
"It kind of makes many people throw up their hands and not want to touch the issue of Native youth," Rolnick said.
The federal government exercises jurisdiction over Native American youth through the Federal Juvenile Delinquency Act, which extends federal authority over serious offenses, such as assault and murder.
But a 2018 report on Native American youth from the U.S. Government Accountability Office recognized that the Major Crimes Act gives the federal government jurisdiction even over several less-serious crimes such as burglary and theft.
This is different from the treatment of non-Native American youth, who are not prosecuted in the federal system for the same types of offenses since the federal government does not have jurisdiction over most non-Native American youth.
Because of this overhanging federal authority, Native American kids are more likely to end up in the federal system than their non-Native American peers.
But there is no such thing as a federal juvenile justice system.
"The Federal Bureau of Prisons is not a juvenile justice organization," Rolnick said. "It's a prison organization."
After appearing before a federal judge who likely has no specialization in juvenile justice, a Native American minor will often end up sleeping in a rented bed in a juvenile facility hundreds of miles away from their reservation, often making visitation from family and friends impossible.
"You end up with these kids that are severed in many cases from their home communities because they're in the [federal] system, and the system has no responsibility to be in touch with those needs," Rolnick said.
The majority of Native youth in the federal system are held in state and local facilities in Rapid City, South Dakota, Washington, D.C. and Dallas –– many of which are long distances from the districts that send tribal youth to federal court most often.
Due to federal sentencing guidelines, tribal youth in the federal system are likely to receive longer sentences since there are limited alternatives for parole or diversion, Rolnick said.
In addition, Native American kids in the federal system are more likely to spend time in secure confinement than kids who are in the state system because there is nowhere else to put them.
Troy Eid, the chairman of the Indian Law and Order Commission and former U.S. attorney for Colorado, called the presence of tribal youth in the federal system a "travesty."
"They don't realize there's this whole block of Native American young people who, by accident of history, are now in federal detention," he said.
Eid recalled visiting a federal detention center for juveniles during the Obama administration. There were no schooling programs or resources because there had been no budget request.
"The president's budget didn't include any money for high school for federal juveniles who are incarcerated, and Congress didn't appropriate any money. No one even thought about them," he said.
The pattern repeated itself across several facilities where juveniles in the federal system were held, Eid said.
"They had nothing to do," Eid said. "They were just sitting there. There's no school for them. Can you imagine?"
Though tribes are the primary authority in Indian Country, the federal government has an easy way in: a federal prosecutor is not required to receive approval from the tribe before proceeding against a Native American kid.
This differs from the federal government's relationship with states. Under the Federal Juvenile Delinquency Act, the federal government favors state prosecution and can only proceed against a kid if the state waives its jurisdiction.
"It should come to the tribe first, and they should decide where the federal government can help," Rolnick said. "That is exactly what happens policy-wise with states, so there's no reason why it can't happen for tribes."
Many tribes are either too small or under-resourced to manage the jurisdiction themselves and resort to state or federal authorities to handle criminal cases. However, tribes cannot opt out of external jurisdiction.
When the Indian Law and Order Commission was created after the passing of the Tribal Law and Order Act in 2010, the commission recommended that the federal government "take a back seat in Indian Country" and give the tribes the ability to exit the criminal justice system for juveniles if they wish.
"We don't think they should even be in this business, and that tribes should have that decision," Eid said.
Carole Goldberg, a law professor at the University of California, Los Angeles and member of the Indian Law and Order Commission, said the commission agreed on the consensus that tribes should be given the choice to opt out of state and federal jurisdiction.
"It would put much more of the criminal justice system in the hands of the tribes themselves," she said. "We had a bipartisan agreement that the way to improve justice and safety in Indian Country is to achieve greater tribal control over those systems."
Goldberg said the commission had been hopeful that their bipartisan set of recommendations would develop some congressional support, which is a necessity given that jurisdiction in Indian Country is in Congress' control.
But action has been sparse in terms of juvenile justice reform.
"There just is not any interest," Eid said. "I can't get anybody's interest in it."
The fact that Native American youth are even in the federal system is "one big accident," Rolnick said. And because tribal kids represent relatively low numbers in both the general population and in the justice system, they are often glossed over in conversations about reform.
"It's a numerical invisibility, but it's also an historical invisibility," Rolnick said. "Juvenile justice systems were doing really poorly for a while, and we are swinging back the other way. I think that Native kids were sort of left out of that swing for a while."
Source photo courtesy of Senate Committee on Indian Affairs.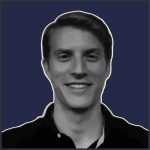 Matthew Hendley is a senior at the University of Mississippi studying broadcast journalism and political science. Originally from Madison, Mississippi, he is chief news anchor for NewsWatch Ole Miss. He attended The King's College in New York City during the fall of 2019 while interning for "60 Minutes." His work also has been featured in news magazines such Newsweek and Religion Unplugged, as well as various Mississippi television stations. Hendley was named Best College TV Reporter by the Associated Press of Mississippi-Louisiana in 2020, Best College News Anchor at the 2019 Southeast Journalism Conference and he won an award for best radio sportscast from the AP.