Photo Illustration by Michele Abercrombie
A new initiative in Vermont is helping local officials identify and prevent the root causes behind why teens use and abuse alcohol and drugs. State public health officials got their inspiration from a small Nordic country that has mastered reducing youth substance use: Iceland.
Iceland had one of the highest rates of youth substance use in Europe in the 1990s, according to survey data collected at the time.
Local leaders teamed up with scientists to form a plan: rather than rely on the traditional school-based educational efforts to prevent substance use, they proposed a new, bottom-up approach.
The technique, now dubbed the "Icelandic Model," advocates for a locally-led effort to decrease adolescents' use of drugs and alcohol and increase their participation in their community.
"The important part about the Icelandic model that distinguishes it largely from other prevention approaches, is that the driving vehicle in it is collaboration," said Alfgeir Kristjansson, senior scientist at Planet Youth, an organization that helps communities around the world implement the Icelandic Model. "Our core assumption is that local people need to be at the steering wheel."
"Our core assumption is that local people need to be at the steering wheel."

Alfgeir Kristjansson, senior scientist at Planet Youth
In 2015, Iceland reported some of the lowest rates of youth cigarette, alcohol, and illicit drug use in Europe in a survey of 35 European countries. The effort was so successful in Iceland that experts have since implemented it across the world, now including in Vermont.
According to the Vermont Department of Health, 62% of Vermonters over the age of 12 drank alcohol in the previous month, well above the average for the Northeast region and the country. Fifteen percent of those drinkers were between the ages of 12 and 17.
To combat this issue, Vermont Afterschool, a nonprofit that provides kids with programming and activities when they're not in school, brought the Icelandic model to the state in 2019 and launched the Vermont Youth Project, a five-year commitment to build community partnerships designed to help reduce substance use among young people.
Robin Katrick, youth and community health coordinator at Vermont Afterschool, said the group's long-term goal is to build sustainable programs for kids in the communities that will be around for years to come.
"[We're] really hoping to set up that infrastructure for them to really keep this healthy, built environment going," she said.
In October 2019, a Vermont Youth Project survey of teenagers in six rural towns about alcohol and drug use showed that youth were using weed and alcohol at high rates and didn't perceive either activity to be very harmful or risky, Katrick said. They also had plenty of unstructured time available outside of school.
Katrick also said the survey revealed that while kids feel that their parents are engaged with them at home, there wasn't much communication between parents in the community. As a result, kids felt they were more likely to get away with using alcohol or drugs at a friend's house than their own.
Since the survey results were published, the towns have worked to implement a variety of programming for youth in their areas. They are working to implement "leisure card" programs — in which kids are given money by local recreation departments to spend exclusively on recreational activities — create youth councils, offer mental health and first aid training, and more.
Chris Hultquist, executive director of The Mentor Connector and the local leader of Vermont Youth Project's work in Rutland, Vermont, said the group's work is focused on diving deep into the underlying causes of youth substance use and other issues in the state's rural communities.
"Substance abuse is a symptom. Criminal activity is a symptom. Teen pregnancy is a symptom," said Hultquist. "In reality, we know that these types of behaviors are from something — certain communities have them and certain communities don't have them at significant rates. And so because of that right there, it shows us that it's a symptom, it's not inherent in the lives of youth."
Many of the factors that influence kids' likelihood to use or abuse drugs and alcohol, overlap strongly with those that influence them to commit crimes, Kristjansson said. He said the United States should look at juvenile delinquency in the same way the Icelandic Model addresses substance use.
"Kids that have ADHD, kids that have had problems in school all their lives, kids that are badly supported from their home, kids that come from environments where there are no opportunities for them for recreational or extracurricular activities," Kristjansson said. "It doesn't take a rocket scientist to see that actually these are the kids that disproportionately are dealt with in the juvenile justice system."
Hultquist said that once kids are a part of the juvenile justice system, communities have to adopt more expensive strategies that help the youth leave the system.
But, he said, "if you take a prevention lens and stop that involvement in the first place, we're gonna save a lot more money."
By building up rural Vermont communities, Hultquist and others working with Vermont Afterschool are betting that they can prevent kids from ever coming into contact with the juvenile system. If kids are too busy doing activities with their peers in their community, they don't have time for the other that could get them into trouble. And, Kristjansson said, they are doing so with access to a network of supportive adults working to create change.
"We know that public health work is always local, and nobody likes to be told what to do," said Kristjansson, who helped the Vermont Youth Project design the survey. "So we cannot assume that we can walk into a community with our fancy Ph.D.s and whatever titles we have, and then open up a manual and then tell everybody what to do."
Instead, Kristjansson said, the team at Planet Youth lets communities take the lead and design a plan to address youth substance use that works best for them, personalizing a model all their own.
"This work does take in some of the concepts of Iceland, particularly as a data tool in the survey," said Katrick. "However, we've really turned it into a 'Vermont Model.'"
Source photo courtesy of Ken Lund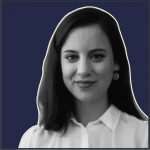 Katherine Sypher is a master's student at the Walter Cronkite School of Journalism and Mass Communication at Arizona State University. She is a Robert Wood Johnson Foundation fellow for the Southwest Health Reporting Initiative, focusing on health disparities in underserved communities across the Southwest. Originally from Orono, Maine, Sypher graduated with a bachelor's degree in cognitive science and a minor in French from the University of Connecticut where she co-founded the school's first student-run science journalism publication, STEMTalk Magazine. Sypher interned at the science communication nonprofit SciLine and for PBS's series "NOVA." Recently, she reported on immigration issues in Panama City, Panama.